FESTIVAL
FESTIVAL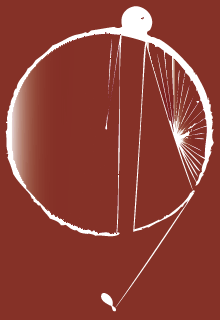 «Biennial KAZE International Theatre Festival»
Since 2003, KAZE has been hosting the "Biennial KAZE International Theatre Festival." To this day, KAZE continues to engage in multinational exchanges and co-productions with artists and theatre people from France, Romania, Poland, Germany, Moldova, and other (mostly European) countries.
KAZE's most significant activities include the performing of original works by exiled writer Matéi Visniec (born in Romania, residing in Paris)-"Jeanne et le feu" and "Nina ou De la fragilitè des mouettes empaillèes"-and the addition to its repertoire of a Brecht work, "Der Bettler oder der tote Hund," an innovative production directed by Yoshinari Asano featuring French actor Olivier Comte and Ioana Craciunescu (a Romanian actress residing in Paris) that was performed on invitation at the Sibiu International Theatre Festival (one of the three major theatre festivals in the world).
Moreover, the group's collaboration with Republic of Moldova's Petru Vutcãrãu (Artistic Director and Director, Teatrul Eugene Ionesco) and the Ionesco Theatre proved to be extremely fruitful, as "Hamlet," directed by Petru, has come to be called one of KAZE's most significant works. In addition, preparations are now under way to bring "Jeanne d'Arc Iona si focul"-which was first performed in August 2009-to the stage in 2011.
Furthermore, in summer 2009, the 4th Biennial KAZE International Theatre Festival was held under the banner, "Contradiction, Language, Resistance, and Hope," and KAZE put on four works-including two new works-by Matéi Visniec.
---
■Biennial KAZE 2009
……… 24,July-3,November
"Contradiction, Language, Resistance, and Hope,"
"LA FEMME COMME CHAMP DE BATAILLE
ou Du sexe de la femme comme de champ de bataille la guerre en Bosnie"
Tokyo Theatre Company KAZE
"Jehanne d'Arc Ioana şi focul"
Teatrul Eugene Ionesco+Tokyo Theatre Company KAZE
| | |
| --- | --- |
| "Le vieux Cloun presente: Comment j'ai dresse un escargot sur tes seins" Olivier Comte | |
"L'HISTOIRE DES OURS PANDAS
racontée par un saxphoniste qui a une petite amie à Frankfort"
Tokyo Theatre Company KAZE
■Biennial KAZE 2007
……… 8,Auqust-2,September
"L'HISTOIRE DES OURS PANDAS
racontée par un saxphoniste qui a une petite amie à Frankfort"
Tokyo Theatre Company KAZE
"Le vieux Cloun"
Olivier Comte
"Aufstieg und Fall der Stadt MAHAGONNY"
Tokyo Theatre Company KAZE
■Biennial KAZE 2005
……… 20,Auqust-23,September
"Die Dreigroschenoper"
Tokyo Theatre Company KAZE
"Le Femmeil Picaso"
Teatrul Eugene Ionesco+Tokyo Theatre Company KAZE
"Le vieux Cloun"
Olivier Comte
■Biennial KAZE 2003
……… 29,August-23,September
"APOCALYPTICA"
Milan Sladek Mime Theatre
"La Machine Tchekhov"
Teatrul Eugene Ionesco+LES OISEAUX PASSAGE
"En attendant Godot"
Tokyo Theatre Company KAZE
"Mutter Courage und ihre Kinder"
Tokyo Theatre Company KAZE
---
Performance in foreign countries
■ "Picasso's Women : Olga," performed by Yumiko Tsuji, directed by Petru Vutcãrãu
2006
Teatrul Eugene Ionesco's Biennial International Theatre Festival (Moldova)
2006
The "2nd International Puppet Theatre Festival ('Tea Party at Mytishchi'),"
held by the Ognivo Theatre (Russia)
2007
The "2nd Gala Star International Theatre Festival," an international one-man show festival held by Teatrul Municipal Bacovia (Bacau, Romania)
■ "L'HISTOIRE DES OURS PANDA racontée par un saxphoniste qui a une petite amie à
Frankfort" (The history of the bears panda -told by a saxophonist who has a girl friend has Frankfurt) Performed by Shigeru Nakamura, Ai Shibuya, directed by Fuminari Nagumo
2008
Teatrul Eugene Ionesco's Biennial International Theatre Festival (Moldova)
Sibiu International Theatre Festival (Romania)
Theatre de Bligny (France Hesson)
Avignon International Theatre Festinal (France)
■ "Der bettler oder der tote Hund" (The Beggar and emperor)
Performed by Olivier Comte, Ioana Craciunescu, Satoru Tanaka,Yuta Sato,Atsuko Hozumi
directed by Yoshinari Asano
2009
National Theatre "RADU STANCA"The Sibiu International Theatre Festival (Romania)
"Comedy Theatre" -Romania•Bucharest
Opening performance on invitation at the "Babel Theatre Festival"
-Romania•Targoviste